ABOUT GLOBAL FACILITY SERVICES, INC.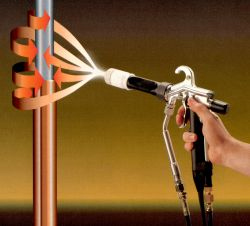 We are your all-in-one, affordable stop for your various refurbishing needs. Expect remarkable savings when you choose to refurbish your furniture with us. Not only can good quality items typically be refinished, resurfaced, or reupholstered for a fraction of the retail price, but our skilled tradesmen can come to you! We do complete office makeovers on site overnight. Our service doesn't stop at furniture restoration, though. We also facilitate small and large-scale moves and painting projects for commercial and industrial businesses.
Looking for quality office furniture at incredible prices?
Save tremendously and buy used! We have hundreds of used chairs, desks, tables, filing cabinets and more currently in stock and on sale at low competitive prices!
Re-Upholstery…
Our Custom Upholsterers will Return Your Chairs, Panels, Lobby Seating, Sofas and Exam Tables to a Beauty and Durability "Better Than New", Using Today's Fabrics, Vinyls and Leathers. Loaners and On-Site Cleaning Available
Metal . . . Overnight Miracles!
Safe, Electrostatic Refinishing, Equal to Original Baked Finish. Completed in Your Office While You Sleep. Desks, Files, Panels, System Furniture, Medical, Legal, Lockers, Elevators, Restroom Partitions, Machinery. 64 Colors or Custom – – – Free Color Chart
Refurbished Office Furniture
Global Refurbishing Services, Inc. offers a wide variety of used, refurbished, office furniture for your taking at a discounted price off retail. Painted the color of your choice off our color chart, or stained to your liking. Why pay $600 for a new file cabinet when you can pay downwards to 25% of that.*
New Office Furniture
Global Facility Services, Inc. is proud to offer "Brand New", OEM furniture from manufacturers such as HON, Steelcase, Elite, DMI, Martin Furniture, Office Source, and more. Please check back shortly for our online product catalog.
Interior and Exterior Painting
Pressure Washing and Sand Blasting
All Phases and all Project Sizes
Job Estimator and Supervisor provided from Start to Finish
Industrial Factories, Commercial Buildings, High-Rise, Hotels, ect…
Concrete Floors in warehouses and Parking Structures
Plant machinery, Equipment, and General Facility Maintenance Painting by the man hour, or service contract
Please Give Us The Opportunity To Bid On Your Next Painting Requirement, "Of Any Nature", Thank You.